DOBCEL Board Update #3 - 2 Aug 2021
From the Chair
Last week we celebrated the Feast of Saints Joachim and Anne, known in the Catholic Tradition as the parents of Mary, and grandparents of Jesus. Pope Francis declared 25 July World Day for Grandparents and the Elderly. We remember and pray for all Grandparents and the Elderly, particularly in these difficult times of COVID-19.
We also acknowledge Family Week which will be held from 8-14 August, and is a time to celebrate the important role families play in Catholic education and our school communities. Family Week coincides with the Feast Day of Australia's First Saint, Mary MacKillop, who was a passionate educator and advocate for children and families.
On behalf of the Board, I again express our gratitude for all the hard work, dedication and flexibility of our school staff and Catholic Education staff in dealing with the complexity brought about by COVID-19 and this latest lockdown.
When we travel for our meetings this year, we are continuing to invite members of local School Advisory Councils and Boards to share a meal with us. We have found the dialogue and table fellowship to be a source of practical wisdom for our work together. Please contact us to invite us into your community.
Tracey O'Neill
Chair
Diocese of Ballarat Catholic Education Limited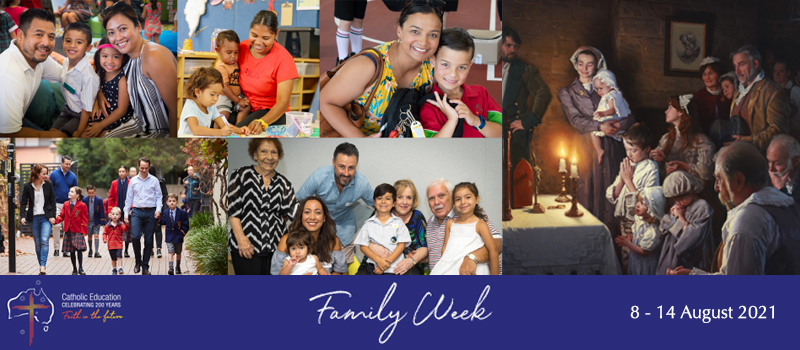 Published on: 02 Aug 2021
From Our Recent Board Meeting
DOBCEL Board Formation Retreat With Sr Karon Donnellon
The Board recently gathered with Sr Karon for a peaceful and engaging morning focusing on topics such as our Vision, Mission and purpose and unique qualities of the DOBCEL Board. This was an invaluable experience for the Board, enabling it to focus on the role that the Board plays in Catholic Culture in our schools and within CEB.
DOBCEL Standing Committees
Standing Committees of the Board play an important role in ensuring that the Board is fully informed and can make a decision that is in the best interests of the schools that it governs. The Board is reviewing the current Standing Committee structure to ensure that each Standing Committee is providing the Board with the required information and data required for good governance. Our starting point is the mission of Catholic Schools and Catholic community, faith and culture and how that is reflected in the ECSI Standing Committee.
When considering each Standing Committee, some of the important questions we ask ourselves are:
What information/data does the Board need from the Standing Committees to govern effectively?
What do we currently have – historical perspective of Standing Committees?
Will they serve a Board with a new direction?
Is there a gap in that information? If so, where is it?
Foremost in our minds was Catholic Identity and ensuring that it is in everything that we do and a part of every Standing Committee.
Consultation with each Standing Committee and Principals will be very important in this space, and we look forward to having those discussions.
The DOBCEL Board is grateful to all those who serve as members, executive officers and administrative support for our current Standing Committees, Working Parties and Reference Groups. Your wisdom, expertise and practical advice ensures that our growing responsibility around policy and governance is enhanced by the participation of all our partners. The Board looks forward to continuing in this work with you in the future.
International Studies in Educational Administration
Journal of the Commonwealth Council for Education Administration and Management:
'An Adaptive Leadership Response to Unprecedented Change'.
Congratulations to Helen Goode, Rachel McGennisken and Emma Rutherford on the publication of this article. It is an excellent article and great exposure for Catholic Education Ballarat.
Cyber Safety – Kevin Brodie
Kevin presented the Board with an explanatory commentary on Cyber Safety within DOBCEL and explained the IT Support that is currently available in our schools and at CEB, and how we are evolving into a highly connected ecosystem. We have great opportunities to provide powerful data solutions at a school and system level.
For More Information
If there is something that DOBCEL can assist you with understanding better, please contact Executive Officer Janine Hillman on jhillman@dobcel.catholic.edu.au.
Published on: 02 Aug 2021